With the construction of the Bus Rapid Transit System Corridor (BRTS) between Hubbali and Dharwad in Karnataka, concerns over the environmental front has been on the rise.
There were a total of 200 buses scheduled to run on the corridor. Now there has been an addition of 250 new buses to the fleet. Thought the buses comply with the Urban Bus specification II emission norms but they run on Diesel. This made the green activists to question the decision. HDRBTS being a sustainable transport project were not fair on the part of running diesel buses on the corridor while most of the public transport projects across the nation opting for Compressed Natural Gas (CNG) as the primary fuel.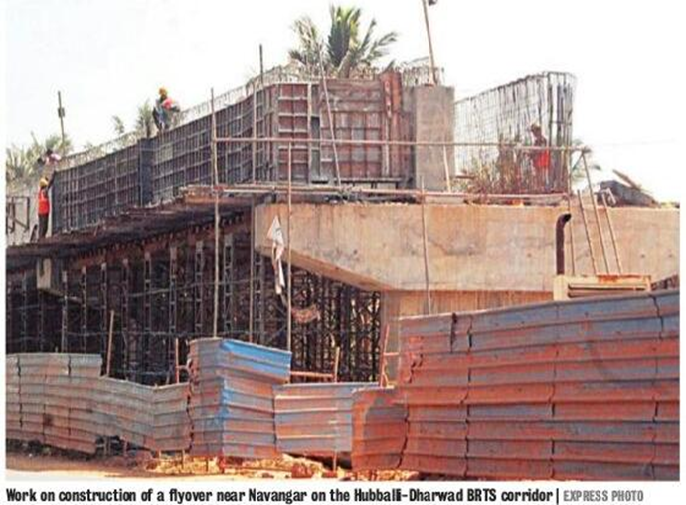 The prime argument of the HDBRTS was the unavailability of CNG at the moment, officials also promised that it may introduce CNG buses, subjected to the availability of the same in the future. The statement also mentioned about the retrofitting that may be initiated to support CNG fuel.
Right when the arguments regarding the diesel buses running in the corridor needed a leadership, Mr. Santosh Naragund, an aerospace scientist by profession took it up with the HDBRTS on the same and advocated for CNG in accordance to the Auto Fuel Vision and Policy 2025 which promotes CNG as a viable fuel.
With his initiatives and GAIL (India) Limited's support towards the cause, a city gas distribution network is on the cards as the regulatory board has granted authorization to M/s Indian Oil Adani Gas Private Limited to take up the project. Mr. Naragund also pointed out the additional cost that would be incurred by HDBRTS if it decide to go ahead with retrofitted vehicles, which may then be passed on to the users.